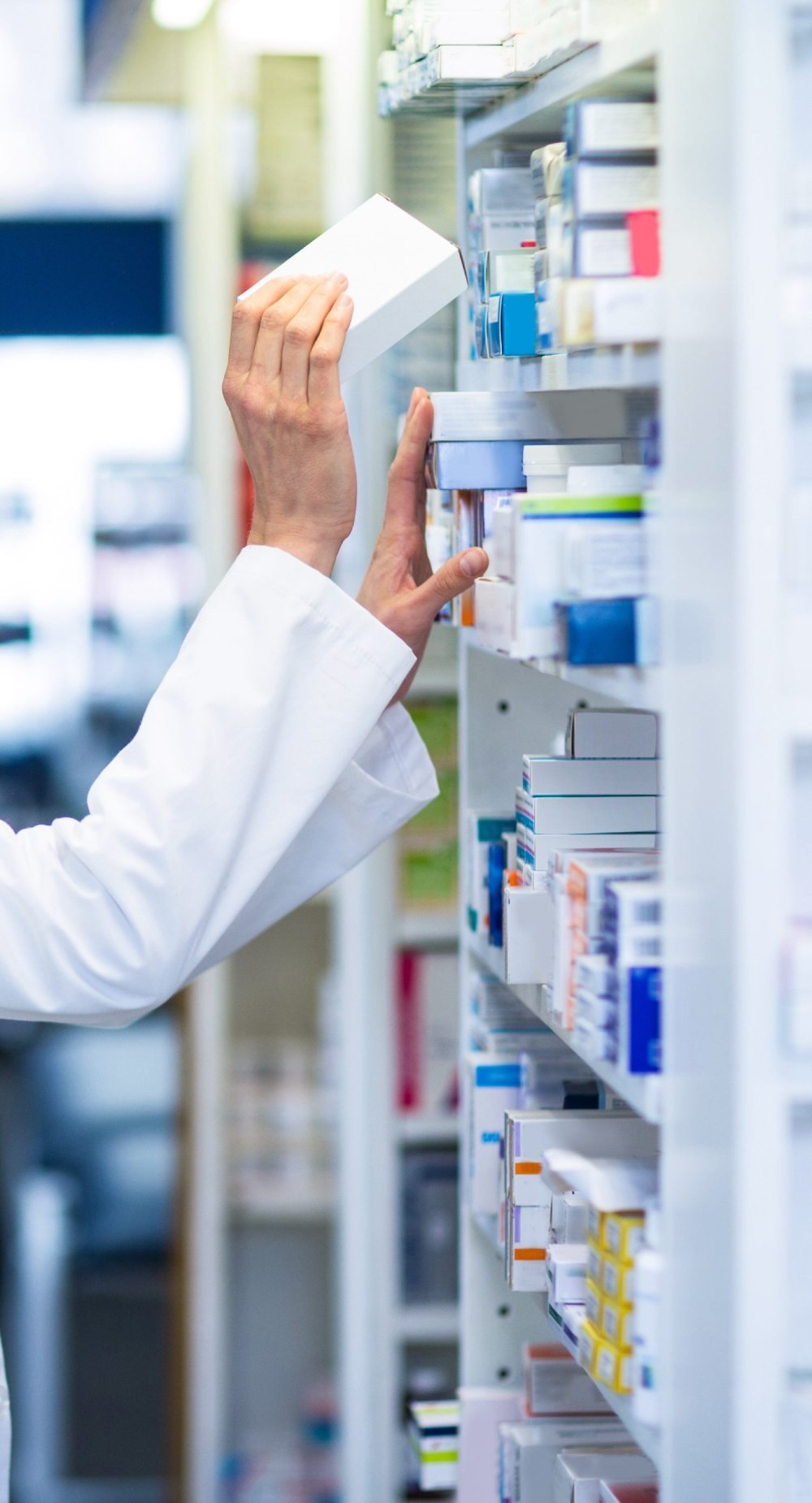 Comprehensive Pharmacy Services in Korpilahti
Expert service also at our branch in Luhangan Pharmacy.
When it's time to visit the pharmacy, come to us. In both of our locations, you will receive advice and guidance in the following matters.
Prescription renewal
In our pharmacies, you can renew prescriptions free of charge. We will send an electronic renewal request to your doctor on your behalf, but you can also send a renewal request yourself in the OmaKanta service. Prescription renewals usually take a maximum of eight days.
Medication counseling and medication compatibility monitoring
Our medication counseling ensures that you are aware of the correct and safe use of your medications. With our medication monitoring program, we, in turn, monitor your overall medication, their compatibility, and their suitability considering your age. We offer important information and instructions for all prescription or over-the-counter medicine issues.
Medication review and Medication Therapy Assessment (LHA)
In our medication review service, our pharmacy clarifies your overall medication and checks for any inappropriate duplications or incompatibilities. In addition, the correct timing of medication administration and suitability is ensured.
In the Medication Therapy Assessment, in addition to the above, the appropriate implementation of medication therapy is compared to diagnosed diseases, treatment monitoring, possible experienced side effects, and e.g., kidney function considering age and weight.
Both services are chargeable.
Medicine dispensing service
We also offer a machine dispensing service for medicines. For this, you need to make a contract in our pharmacy (dispensing agreement and ePrescription consent), and we also need an updated distribution list from your health station doctor. The service includes, in addition to medicine dispensing, prescription renewals and medicine orders in 2-week periods. The service is chargeable. Our partner is Pharmac Oy.
Learn more about the service at oma-annos.fi or ask for more information from our pharmacy.
Proxy service
If you cannot get to the pharmacy yourself, another person can take care of the errands for you. In this case, the person needs your Kela card or, if you cannot provide your Kela card, you can give them an electronic authorization in the Suomi.fi service. With this authorization, the person can act on your behalf using their own identity document.
Online Pharmacy Pilleripoli
We serve comprehensively also at the online pharmacy Pilleripoli. From our online pharmacy, you can order products directly to your home via Posti or Schenker, to our pickup locker located in the windbreak of K-Market Korpilahti (available during K-market's opening hours, even until 9 PM), or as a pickup from our pharmacy. You can also pick up your online order from Luhangan Pharmacy.
Medication disposal
Our pharmacy accepts household medication waste. The medication waste station is located next to the entrance door of our pharmacy.
Billing customer status for home care and care unit clients
Billing customer status is a convenient way to handle medication payments. It is ideally suited for, e.g., home care patients. The bill can be paid to the bank. We also recommend making a direct billing agreement in your own bank or via online banking.
Teaching Pharmacy
We also serve as a teaching pharmacy for pharmacy students coming from both Kuopio and Helsinki.
Do you have a question? Feel free to contact us or come visit, we are always here to help you kindly!
Our contact information